Perth Modern Quilt Guild is excited to be hosting Lorena Uriarte for two workshops in Perth.
Lorena is a founding member and past president of the Greater Western Sydney Modern Quilt Guild/ Sydney Modern Quilt Guild. You can learn more about her on Instagram (@lorena_in_syd) or her website http://www.lorenauriarte.com
Lorena attended Quiltcon in Pasadena, California in February (aka the largest modern quilting show in the world) and will no doubt have lots of stories to share with us!
Social Tote Workshop: Friday 23rd March 2018
Arrival at 8:30am for an 8:45am sharp start. The workshop finishes at 3pm.
One of the beautiful things about handwork is the freedom it gives you to be mobile. The social tote is all about keeping your goodies together whether you are on-the-go with your buddies or toting your project around the house. Let's keep it all together and looking good! This pattern is a collaboration between Carolyn Friedlander and Anna Graham (of Noodlehead).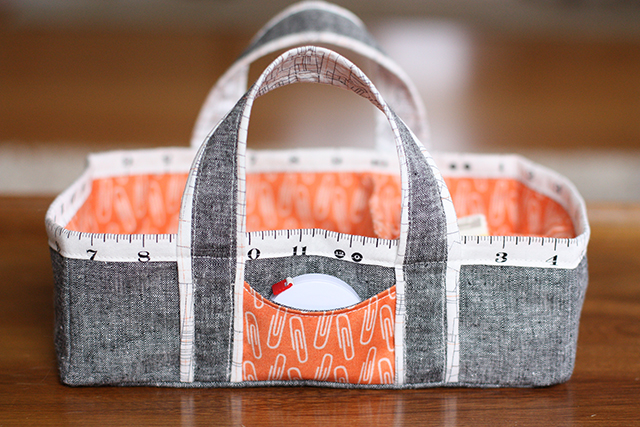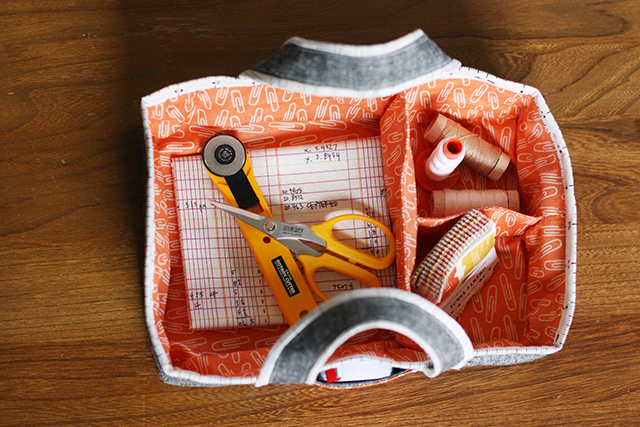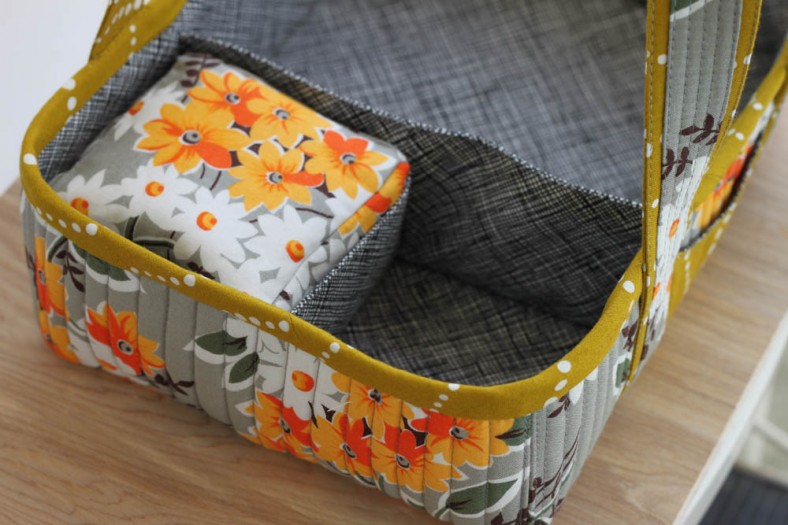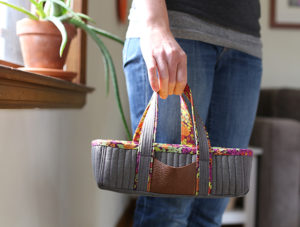 Picture credits – Carolyn Friedlander and Noodlehead
$120 workshop fee
$16 pattern
$20 interfacings kit
Each participant attending will require their own pattern. You can purchase a paper copy with the workshop, or purchase your own pdf copy online. Fabric requirements will be emailed prior to class.
Opal Essence Quilt Workshop: Saturday 24th March 2018
Arrival at 9:45am for a 10am start. The workshop finishes at 5pm.
Traditional tumbling block quilts are a firm favourite across the quilty universe. Opal Essence incorporates fun bubbles and curves to the linear design, an opportunity to play with colour and value. This design looks great in solids, bright moderns, muted sophisticated palettes and vintage prints. This timeless design allows your special fabrics to sparkle!
Learn the techniques to complete this stunning quilt in a variety of sizes. It's a very flexible design – quilt blocks can be appliqued or machine pieced and then machine or hand pieced together.
Specific techniques taught in this class: Needle turn appliqué, machine pieced curves and y-seams, value and colour theory.
Picture credits – Lorena Uriarte
$180 Workshop fee and kit includes full colour pattern, templates and laser cut freezer paper templates for applique.
Fabric requirements will be emailed prior to class.
Sign up for Lorena's workshops

HERE
(Please note, there is a $0.30 trybooking fee for each class).
Lorena's workshops will be held at The City of South Perth's new John McGrath Hall, located in Ernest Johnson Reserve and accessed from Hensman St, Como. Plenty of free parking is available on site and there are no stairs.