Who doesn't love colour? I think even the most devoted of we quilters who tend to keep our creations focused to the less vibrant of the colour wheel can appreciate the pop and excitement of a multi-coloured quilt. These quilts become a feast for the eyes. There is an energy connected to textiles of multi-colours that is hard to match in any other way. In the psychology of colour there is a direct link to how colour influences our perceptions in all levels of our lives. From vibrant colours making us feel happy and joyful to deep, dark colour bringing our minds and bodies to a place of quiet and stillness. What our eyes see our minds feel. This is the magic of textiles represented in an explosion of the rainbow of our own making and inclination.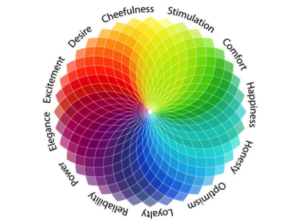 I know when I think of colour, I can't help but think of Anna Maria Horner. Anna Maria is not only a fabulous designer of colour saturated fabrics, she is also a quilter and textile artist and owner of Craft South, a shop filled with fabrics, yarns, and threads devoted to the love of colour.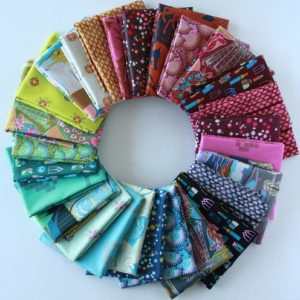 Anna Maria Horners Collection Fibs and Fables
The Perth Modern Quilt Guild is so excited to be hosting an evening with Anna Maria Horner in December 2016 where she will talk about her fabric designs and present a trunk show of her feast for the eyes quilts.
I hope you'll join me (I'll be in the front row drooling….) for this very special event.