We have exciting news and I have all the details here.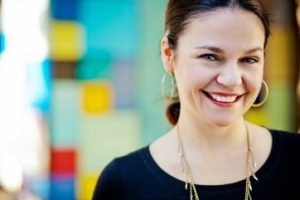 Anna Maria Horner is coming to Perth!
Our wonderful local quilt shop, Calico and Ivy, has made possible the visit of Anna Maria Horner in December of this year and everyone in the Perth quilting community is excited. Calico and Ivy are working closely together with the Perth Modern Quilt Guild to bring you 'An Evening of Inspiration with Anna Maria Horner'. Anna Maria will do a presentation about her path as an artist and designer including a trunk show of her amazing quilts, some never shared on-line before.  The evening will consist of a talk and then a question and answer session. The details are:
 An Evening of Inspiration with Anna Maria Horner
Thursday, 1 December 2016
Cottesloe Surf Life Saving Club, 87 Marine Parade, Cottesloe
Doors open for refreshments at 6pm – presentation will commence at 6:30pm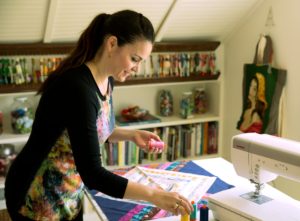 To purchase your tickets, please follow this link: http://www.trybooking.com/232866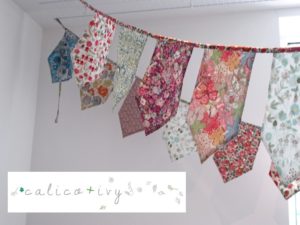 Calico and Ivy will have a pop-up shop available on the evening with all things Anna Maria Horner so you can get your fix right away.
In addition, Calico and Ivy have arranged for Anna Maria Horner to run two separate Day Workshops on the 1st and 2nd of December.  You can find out more about these exciting workshops by contacting Calico and Ivy on 9383-3794 or emailing them on [email protected]
The art of quilting really nurtures and embraces the local shops, don't you think? Yes, there are hundreds of on-line fabric and notations places where you can buy the latest line of a particular designer or the odd print you just can't find anywhere else….but if you're like me, there is NOTHING that beats going into my local quilt shop and letting my eyes feast on all the glorious fabrics at my finger tips. Being a quilter is a tactile experience. Think about it. Everything a quilter does in creating their personal masterpieces has to do with the experience of see and feel. We are enthralled with fabulous colour, we spend untold hours pulling bolts from the shelves searching out prints that will give our pieces depth and interest, and we add lines of quilting to give our quilts an additional dimension of movement and texture.   Our quilts, like our local quilt shops, are a feast for the senses.
I live in a quiet part of the planet. I live in Perth, Western Australia which has the amusing title of being the most isolated capital city in the world. On all sides we have either water or desert or great expanses of desolate land separating us from the rest of Australia and the rest of the world. So you could be forgiven for thinking that we wouldn't have much choice available to us in the way of quilt shops. But that's not so. I can think of at least three remarkable local quilt shops that do an outstanding job of offering their local communities the best the quilting world has to offer. And one of my absolute favourites (and a favourite for many of the PMQG members…) is Calico and Ivy.

Calico and Ivy is practically a Perth institution. Located at 10 Glyde Street, Mosman Park, Western Australia, it's a shop that is a feast to the quilter's senses. From the moment you walk into their beautifully presented shop, you know you're in a place that's going to have what you need and, what you want and then some. I've spent many a happy hour shopping for that perfect fabric and never coming away disappointed.  And now Calico and Ivy has taken a new turn with a new owner – Josie Parnell. Josie is no stranger to the quilting world or what quilters want. She's recently returned to Perth from Melbourne bringing along with her all the excitement and ideas from the other side of our country.
And you know something your local shop like Calico and Ivy can do for you that a discount on-line shop never will? They ensure their quilting community doesn't miss out on the oh-so-important aspect of being a good quilter – and that is having the ability to learn under celebrated quilt teachers and designers for local shop sponsored trunk shows and classes. Without the patronage of our local quilt shops like Calico and Ivy, we wouldn't have the ability to attract the likes of Anna Maria Horner.  You gotta love your local and we here in Perth certainly do.
I'll see you at the trunk show.